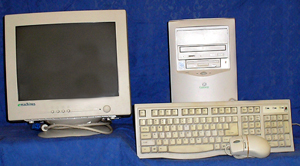 "Techs and Trainers provide technology and skills to people with disablities."
Whether you are looking for economical corporate computer asset disposal or just wish to recycle your used computer equipment (computers, monitors, and used printers are all, generally, accepted), Techs & Trainers is ready to put your tax deductibles to good use.
Contact info:
www.techsandtrainers.org
6020 Jessamine
Houston, TX.
77081
(713) 839-7177
techs1234@yahoo.com